Learning Management System
Create courses and online exams, assign required training, and upload video-taped sessions to streamline education.

Workforce Scheduling
Use multiple shift patterns to create and auto-generate schedules for your teams. Utilize the Time Clock feature to track attendance for payroll.

Run Log
Document and process quality improvement activities associated with a run while keeping everyone in the loop with communication and alerts.

Our specialty? Serving industries with demanding compliance, training, and coordination needs.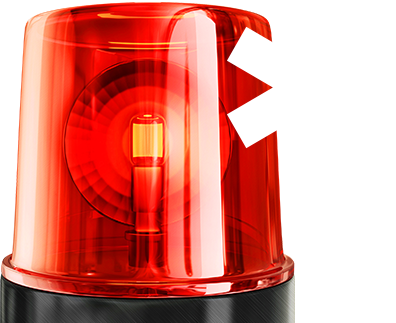 EMS
EMS
First responders are presented with complex situations, dangerous environments and loads of reporting requirements. With over a hundred government and privately owned clients, we understand the complex world of compliance management. Our integrated solution is designed to help organizations keep their business in check to serve the public. Manage crew schedules, track QI incidents, accident investigation, and much more.
Learn more about our EMS Management Software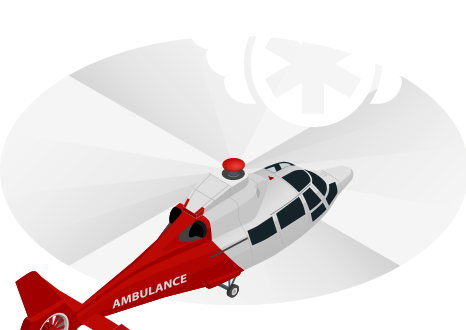 Air Medical
Air Medical
We know safety and service excellence is top priority in the air medical community which is why we created tools to help. NBS tracks employee credentials and recertification requirements. Forms such as flight debrief and peer reviews help you collect utilization data and can be used in conjunction with the Quality Improvement module in our HIPAA compliant system. And don't forget our learning management tools to keep the team informed and educated.
Learn more about our Air Medical Management Software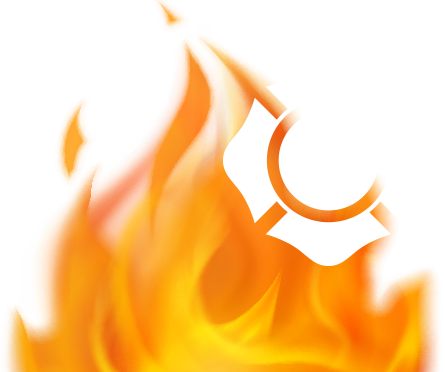 Fire
Fire
Whether your department is made up of volunteers, part-time staff, or full-time members, Ninth Brain is the right choice for your agency. We can help you easily track hourly training requirements, deliver online education, document daily vehicle inspections, and gather feedback to keep everyone in the loop.
Learn more about our Fire Department Management Software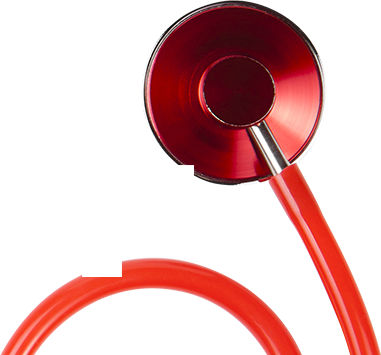 Health Care
Health Care
Whether it's a large organization serving thousands, or a small rural agency, NBS helps organizations ensure regulatory compliance, improve their bottom line, and pass those savings onto their customers. NBS offers features that help you manage employee credentials, schedule crew shifts, deliver online education, and much more!
Learn more about our Healthcare Management Software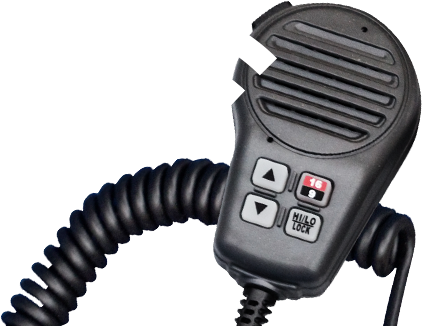 Communication / Dispatch
Communication / Dispatch
Whether 911 or scheduled transport, Ninth Brain will simplify the complexities facing today's Comm Centers. From the use of our Learning Management System to train staff on important procedures and protocols, to our forms module where you can record trainee evaluations, NBS provides numerous features to streamline your business activities. We are here to help!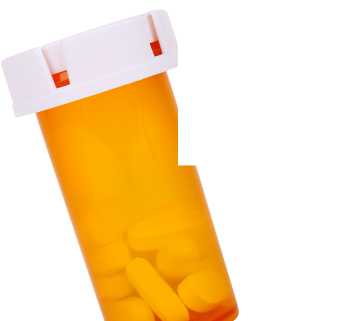 Pharmaceutical
Pharmaceutical
Built to "best practices" standard, NBS can be customized quickly to meet the unique needs of your organization. Use the NBS software to help stay on top of Employee Conduct, HIPAA violations, and policy/procedure/protocol issues. Add the Verification Monitoring program to ensure your staff is fully credentialed and allowed to work per the OIG.
Your Industry
Your Industry
We are growing and branching out more and more every day. We would enjoy the challenge of engaging an organization in a new environment. Reach out to us today to see how we can help you with your company and employee compliance requirements.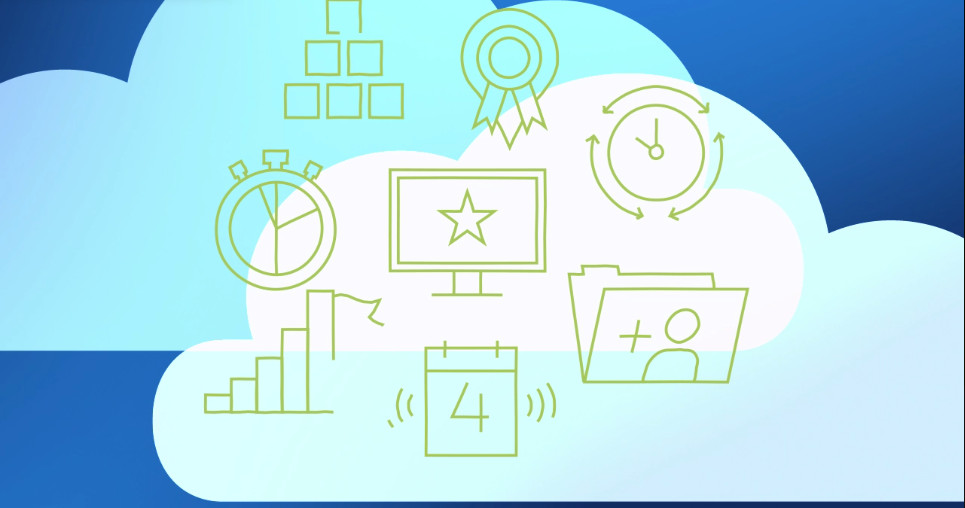 1 of 15

"I have been in EMS Administration for eight years and the difference between the old way and the Ninth Brain way is 'night and day different' – especially as it relates to the scheduling platform. There are other systems that 'get the job done' but nothing is as robust and useful as Ninth Brain has been. We have a union shop and so scheduling is very complicated – but NBS can handle our demands; it is a 'savior for time'. The level of support you receive from Ninth Brain is unparalleled. The fact that we can reach a live person, or get a quick response is 'unheard of' with other software companies."

Operations Manager

Medic One Ambulance,

St. Louis, MO

2 of 15

Ninth Brain has been a game changer when it comes to maintaining an Air Ambulance Organization. With the ever changing compliance and accreditation standards , Ninth Brian systems stay ahead of the curve and provide multiple solutions for us to accomplish all of our goals in one central system. This system allows us to focus on running the business, knowing our compliance is maintained and trackable on a daily basis.

System Administrator

Guardian Flight,

South Jordan, UT

3 of 15

We have been using Ninth Brain for the last 4.5 years. This software has allowed our fire department to evolve from documenting training hours utilizing 1980's technology [scantron paper system] to upgrading to a 21st century on-line Training Tracker. This system allows our firefighters to document their training instantly with any electronic device that supports internet connectivity, which enables the training division and administration to track the amount of training hours conducted in real time.

Captain

Indianapolis Fire Department,

Indianapolis, IN

4 of 15

Ninth Brain is a wonderful tool for those individuals/agencies that want a program that is all inclusive. From employee demographics to taking online classes to tracking of certifications; it also includes a quality improvement module for those that track incidents for trending and teaching purposes.

Education Coordinator

ETMC-EMS,

Tyler, TX

5 of 15

As a training supervisor Ninth Brain has made the task of keeping up with all of our employees training and certifications a breeze! I don't see how we could make it without Ninth Brain. The process of creating online courses, posting policies to employees and managing certifications is so much easier with this software. We have created online forms for our trainers to document new employees daily progress and saved on filing cabinet storage. The customer service support staff at Ninth Brain is top notch. They always have my questions answered quickly. I have recommended their company to many 911 agencies over the years and will continue to do so.

Training Supervisor

Montgomery County TN 911,

Clarksville, TN

6 of 15

As the footprint of Sanford Health has grown so have the operations of Sanford AirMed. Ninth Brain has been an instrumental tool in our ability to organize, standardize and communicate effectively throughout our operations. Ninth Brain has also been a key component in the development and administration of our safety and quality programs.

Enterprise Executive Director

Sanford Air Transport,

Fargo, ND

7 of 15

We have been using Ninth Brain since 2013 for our Learning Management System, Human Resources and credentialing needs and have found the platform to be versatile. The Ninth Brain staff are wonderful to work with if there is a system issue. I have found their technical support staff to be top notch and highly responsive to our needs. I have recommended the Ninth Brain system to a number of different EMS and Fire agencies over the years and I stand by their product.

E-Learning Content Development and System Administrator

Indianapolis EMS,

Indianapolis, IN

8 of 15

We have been utilizing Ninth Brain Suite in our operations for the past 8 years. This website has proven itself to be invaluable and un-paralleled within the EMS industry. We have literally lost track of how many problems it has solved for us.

Chief Operating Officer

Three Rivers Ambulance Authority,

Fort Wayne, IN

9 of 15

This is an extraordinarily powerful tool. Frankly, I think it's one of the greatest technological tools to come along to help EMS providers in the past 10 to 15 years. I would absolutely recommend NBS to other EMS organizations.

Executive Director

New Britain EMS,

New Britain, CT

10 of 15

Ninth Brain Suite offers the Emergency Medical Services (EMS) industry the best tools to produce continuing education and the infrastructure to support administrative functions in an integrated method that leads to greater employee satisfaction, success and improved patient care.

Director of Clinical Services

EMSA,

Oklahoma City, OK

11 of 15

Ninth Brain Suite rocks! Of all the data programs and systems I work with…Ninth Brain Suite is by far the best platform!

Projects Administrator

SEMSA,

Merced, CA

12 of 15

The OIG is diligently working to identify and prosecute violations for sanctions, exclusions and licensing. We should all be thankful that the OIG is assuring that all providers are playing by the rules. The NBS saves a tremendous amount of time, worry and money for EMS providers who want to assure they are compliant in a pervasive manner that takes the work out of this important facet of EMS compliance. Simply put in the age of doing more with less, The Ninthbrain Verification Monitoring System is a no brainer.

Chief Operating Officer

Samaritan EMS,

Del City, OK

13 of 15

Ninth Brain has changed how we provide education within our organization. Taking us to the digital era reducing the amount of time used to track and document competencies, required education and credentials. Additionally, allowing our staff to create innovative ways to provide education through an online platform is exceptional. The customer service through Ninth Brain is remarkable! Thank you for all you do to support MedFlight!

Director of Education

MedFlight,

Columbus, OH

14 of 15

Bringing Ninth Brain on-board to sort out our daily requirements, as well as our quality improvement process, was the best thing we ever did. Their staff is incredibly attentive and understanding of the air medical industry as we explained what we have done in the past and offered great suggestions on how to improve it. This program is a must for anyone in the industry looking to organize their operations process.

Clinical Educator

West Michigan Air Care,

Kalamazoo, MI

15 of 15

We began using NBS just before our CAMTS accreditation which drastically reduced our preparation time and survey time. It has been a game-changer with tracking quality metrics, education records, and incident reporting! We love the functionality and flexibility and the customer service is excellent!

Clinical Operations Manager

UNC Health Care,

Durham, NC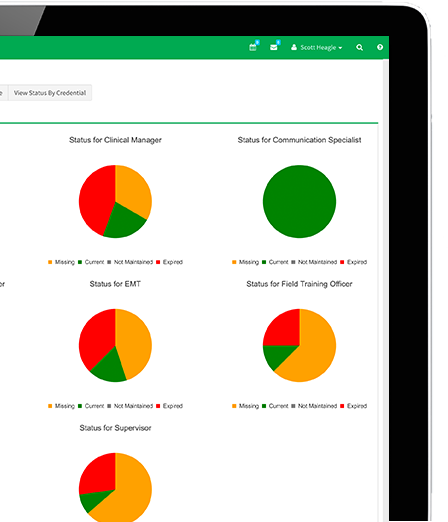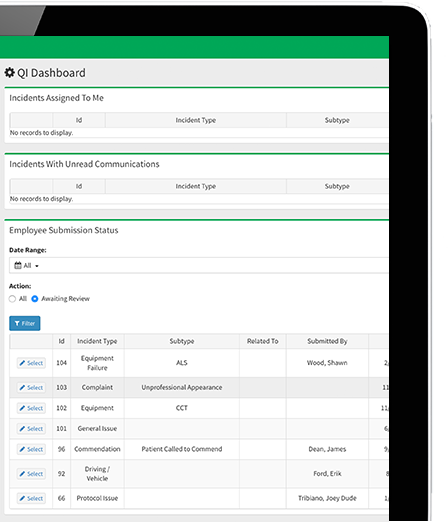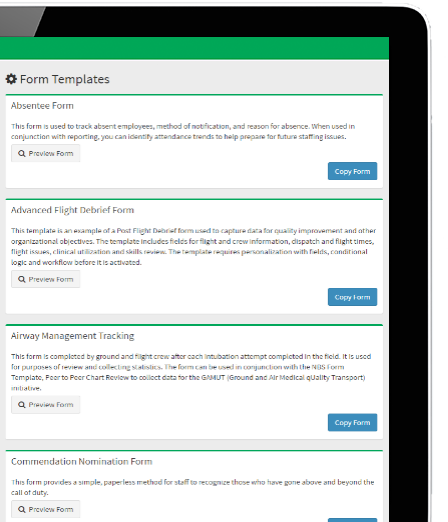 17,262,942
Expiring Credential Alerts Sent
5,110,940
Course Completions
1,279,891
QI Notifications Sent
4,448,102
Form Submissions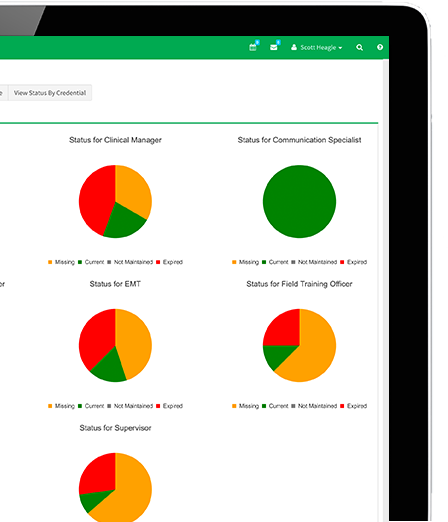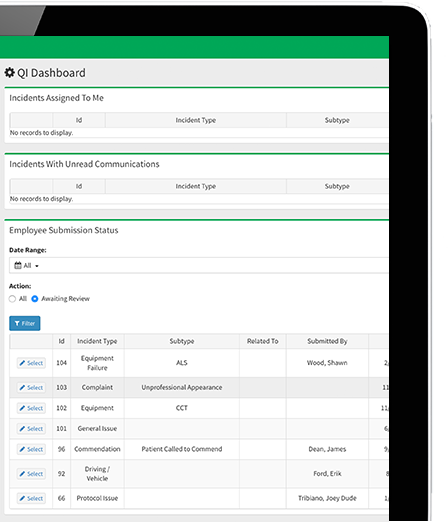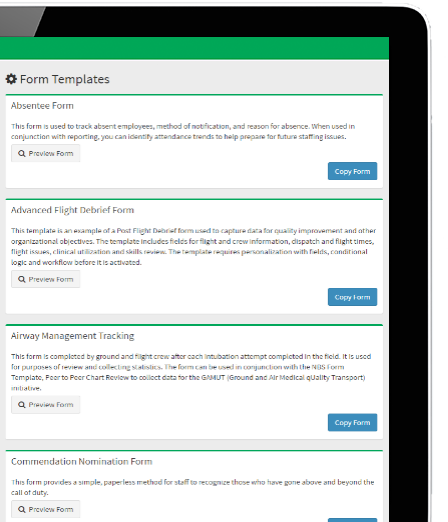 Next StepsSchedule a demo or ask any questions you may have.