Ninth Brain Suite is Celebrating its
20th Birthday!
Time sure flies when you are having fun! The idea that started on a napkin all those years ago has grown into a robust online platform that is still going strong today – 7,300+ days later!! We couldn't have done it without all the support and brilliant suggestions we've received over the years. Thank you.
We're
lucky

to have friends like you!
Look at all the kind messages in our virtual birthday card.
The
History

of NinthBrain
Click and scroll through the years to see the evolution of the NinthBrain Suite!
2001
2002
2003
2004
2005
2007
2008
2010
2012
2013
2014
2015
2016
2017
2018
2019
2020
2021
2022
Development Begins
First Design Meeting
Collaboration based on notes on a napkin by two nurses
Lisa Tedford hired as First Developer
Development Begins
Product Name: Virtual Clinical Manager (VCM)
Goal was to be a virtual clinical manager to include company information, OSHA requirements, Health & Safety Planning, QI Improvement plan, MSDS, employee licenses, track course completion, and provide publication information.
Release and Rebrand
First Version Released (Virtual Clinic Manager)
Employee and Health tracking for OSHA

Basic license tracking

Journal Reviews

Survey Tool

Task Tracker

Ticklers (Alerts were called this)
Kevin Neumann hired
Now Senior Level IT Manager
2002 Fall: Rebranded to Virtual Solutions Manager (VSM)
VSM was developed by The Mercy Group, a

healthcare consultant business, specializing in

training and compliance issues. The Mercy

Group is led by a team of highly respected

health care professionals

with over 100 years

of combined experience who know the kind of

frustrations you face because they once faced

them, too.

VSM consists of multiple modules, each with

its own advantages, each building on data

collected and written with other VSM

modules.
True LMS Experience

Arrives
Delivered a true LMS experience with education

courses from vendor partner Medic Ed Education as

well.
Expansion of Course

Library
Expanded library to include vendor partner

–

Wild Iris

known for ANNC

nursing courses.
Growth!
NBS System Grows to Include More Modules
Health and Safety

Employee Health

Q

I Questionnaire and Survey tool

Journal Review

Continuing Education

Documents

& Templates
First User Group meeting held at New Horizons in Grand Rapids, MI
Second User Group Meeting
2nd User Group meeting held at Steelcase in Grand Rapids, MI
Version 2 Release and Rebrand
Worked to develop QI incidents still used today

Company rebranded to Ninth Brain!

Version 2 of the software was released

New colors, new menu structure, new look and feel!

Expanded Library again with another new partner – Summit Safety Training Courses
Introducing Forms!
Forms module now created to include workflow and notifications
Version 3 Development Begins
Started version 3 rewrite to focus on End User experience, security, dashboards
Introducing Verification Monitoring
Verification Monitoring rolled out with first client on board – Three Rivers Ambulance Authority
Version 3 Released – Checklists Introduced
Huge Version update with 3.0 Released

New security options
My Corner
Calendar
Dashboards
Credentials & Education connected for CE tracking
Merged Online and Outside Courses
Offered SCORM format for educational courses
Individual area overhaul

Checklist module was created and added!
New Management, New Features, and New Partners
Lisa Tedford and Holly Taylor become new owners of company
Audit Trail added on System Security
Partnered with Health and Safety Institute to offer Fire and EMS courses in NBS Library!
Version 4 Released – Quality Improvement Added
Version 4.0 Major Release for modernized web responsive site for all devices!

Brand new look and feel throughout entire system
Personalized login experience
Responsive Navigation
Form templates for Healthcare industry
Scheduled reports and more!

Quality Improvement – New system for Communication for Incident management added
New Modules Released
Several new Reports added for Education/Credentials
Release of NEW Scheduling Module!!
Center for Patient Safety Integration within QI module
NEW Risk Assessment tool Released!
New Features and Integrations!
Run Log was released along with GAMUT Metrics
Time Clock feature added to Scheduling and several other enhancements
EMS Charts Integration
Points Management System added as a Human Resources tool
New Integration – Flight Vector
Version release to include Leave Management for Scheduling Flight Vector Integration
Expanded Library and Moved to the Cloud
Offered VIVID courses for interactive safety courses
Migration from physical servers to the Cloud with Microsoft Azure
Added Discussion Board and NBS Community to Resource Center
Launched A La Carte Library
2021 Aug – A La Carte Library was released including more vendor partners like

IA Med Education
Keavney & Streger content
Marion Learning content

2021 December – Overhaul to the Resource Center – File Cabinet organization
Celebrating 20 Years of Service
New Credential Approval Process
Redesign of Reading, Course, and Form Assignments
Ninth Brain Suite Celebrates 20 years of serving the EMS Industry
Then vs. Now

- The NinthBrain Suite
Click and drag to see a how far the NinthBrain suite has come in 20 years!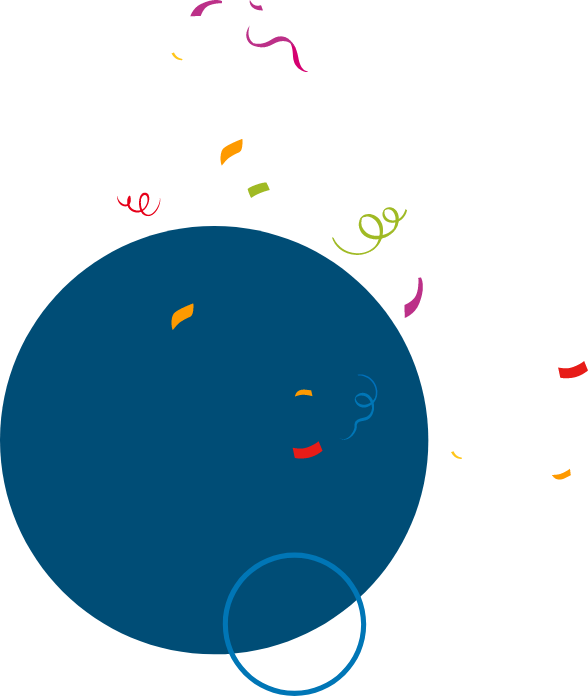 We Sent the Party;
They Celebrated!
Send us your party photos and we will upload them here!