Meet The Team
Ninth Brain Suite, LLC is a team of imaginative professionals who in 2001 started with an idea to design a better, quicker, safer and more accurate way to manage compliance and meet regulatory requirements for the healthcare industry. Our team is committed to providing innovative technology that brings simplicity to our clients' working lives. Ninth Brain Suite is recognized as one of the premier solutions for managing data, providing continuing education, and tracking regulatory requirements.
We are a diverse, talented, energetic collection of brains, skill sets and hearts. Once people become part of the culture here, they stay! Our healthcare knowledge, friendliness and superb support is how we build long lasting relationships with our clients.
Meet a few of the brains behind Ninth Brain…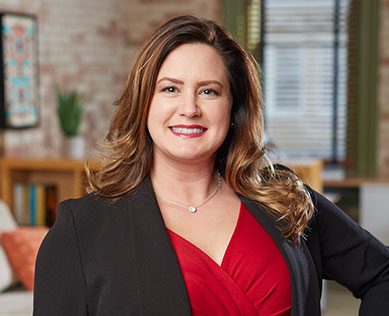 Lisa Tedford
Captain Grey Matter, Software Development
Lisa's love of technology started on a Tandy 2000 and a black and white TV, which grew to becoming one of the original developers of the Ninth Brain Suite.
Lisa is the gate keeper of the NBS software from designing the application to managing the next big release. She combs through hundreds of wonderful client suggestions and keeps everyone on track.
Lisa enjoys releasing some steam at the gym, going for a run and playing volleyball.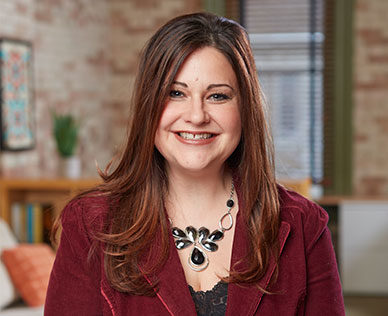 Holly Taylor
Chief Hat Holder, Client Services
Holly is known to be 50% energy, 50% determination and 200% passion (and maybe 20% stubborn). Client service is her specialty. Her number one goal is to provide the best client experience around. Give her a call – she loves to chat.
Previously, her work within creative agencies allowed her to serve clients such as Cleveland Clinic, AAA, HGTV, US Cellular, GM, Ford, Wendy's, Progressive and more.
Married with two adorable kids, Holly is constantly on the go and enjoys amateur party planning for her friends and family.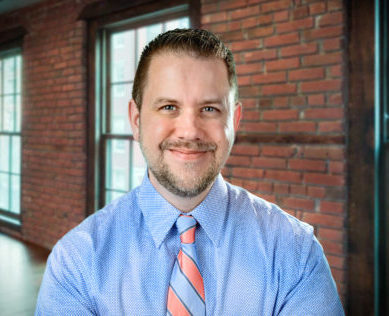 Tim Smalley
Brain Ambassador, Sales
Tim joined our Client Services team in 2017. His top priority is guiding customers toward solutions. He wants to know about your software needs, and contemplate how we can help. He enjoys providing online demos for customers, but also likes to get out of "cyberspace" by exhibiting at many conferences throughout the year.
Before joining Ninth Brain, Tim wore many hats at a large corporation in Columbus, OH. His responsibilities stretched across Product & Project Management, Sales & Marketing, and Training.
Tim enjoys golfing, fishing, and competition. Although, his most important hobby is simply spending quality time with his family and friends.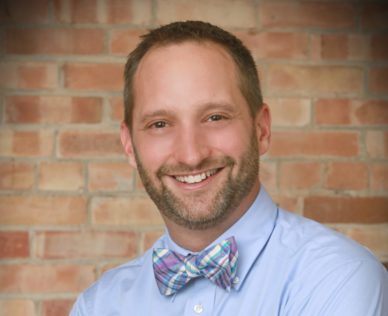 Matt Reinhart
Cortex Navigator, Client Services
Matt brings 20+ years to the Ninth Brain team with 20+ years of working experience in EMS. He has worked as an EMT on a small-town volunteer ambulance and worked with an emergency response team at a large medical complex.
Most recently, Matt was a Flight Paramedic running a safety program on the leadership team of a ground and air critical care transport system. One of Matt's strength is brainstorming to find the best solution. Challenge Matt to navigate your program's deficiencies and show you how Ninth Brain can improve the valuable time of your employees.
Matt loves spending time with his family doing everything from cooking pancakes on Saturday morning to coaching sports, cheering on his beloved Minnesota Vikings, and squeezing in date nights with his wife.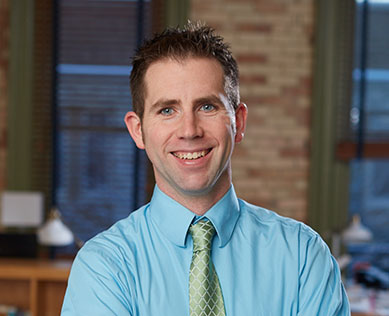 Kevin Neumann
Cerebral Savant, Software Development
Joining the Ninth Brain Team in 2002, Kevin works diligently to keep the Ninth Brain infrastructure running smoothly. His true passion, however, is development and finding ways to improve the Ninth Brain software. While he may tell you, "No, that is NOT possible," just give him a day or two and chances are he will find a solution to the problem.
When not working, you can find Kevin out training for his next adventure. He is a 10-time Ironman finisher and has completed over 30 marathons, as well as a variety of other endurance events.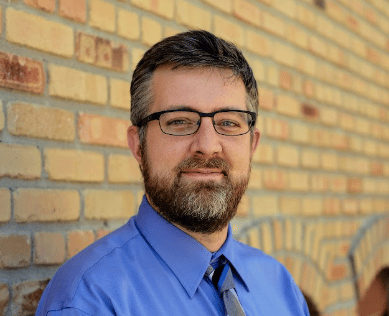 Jake Almer
Matter Fabricator, Software Development
Jake joined Ninth Brain in 2019, bringing 10+ years of software development experience from the Education, Transportation Logistics and Brewing industries. He enjoys experimenting with new technologies and takes pride in making sure Ninth Brain software works smoothly.
In his free time, he enjoys biking, baking breads, and hanging out at local breweries with friends. He has two energetic children and there is a good chance you can find them all exploring Lake Michigan beaches when the weather is good.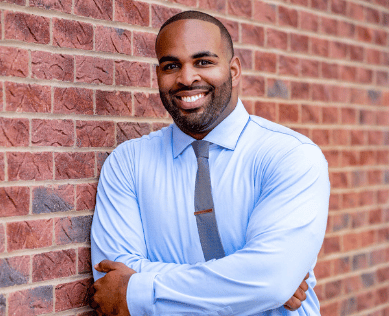 Braddley Hughes
Cognitive Crusader, Client Services
Braddley brings over 15+ year of experience in the EMS industry to the Ninth Brain Family.  He started his career as a 68W Combat Medic in the military. Following his military service, he worked in several aspects of EMS including ground, air, education, and management.  His last venture, before joining the Ninth Brain Team, was for a large national EMS service where he oversaw their training division.
With all of his experience and knowledge, Braddley would love for you to pick his brain to see how he can help you and your service.  He has a drive for finding how Ninth Brain can work operationally, and economically for your operation.
He enjoys spending time with his family and friends. He and his son also are on a journey to visit all of the MLB parks.
Rhonda Stitman
Cranial Advocate, Marketing
Prior to joining the Ninth Brain team, Rhonda worked in the Animal Health and Agricultural Industries as a Marketing Research Analyst. Rhonda likes to ask questions and understand how things work so that she can find creative solutions to problems. She applies this passion and creativity to helping EMS agencies streamline internal processes and save time by matching them with the Ninth Brain services that best meet their needs.
In her younger days, Rhonda competed in public speaking competitions that instilled in her a love of addressing audiences.
Rhonda is married and has a young daughter that keeps her on her toes. When she is not playing with her toddler, Rhonda loves to craft, bake, and travel. Rhonda's favorite vacation destinations are Hawaii, Jamaica, and virtually any all-inclusive resort.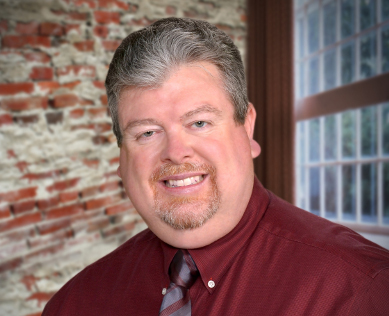 Shane Clark
Cranial Advisor, Technical Support
Shane started his career in small rural EMS agencies in South Texas. He went on to being an Operations Supervisor and Clinical Specialist with a large metropolitan service where he used NBS to track credentials, communicate with and educate as many as 400 individuals. His extensive working knowledge of NBS from an administrator's perspective allows him to understand and communicate from clients' points of view.
Shane is an avid outdoorsman, wanna-be golfer and resident grill master. He and his fiancée share a passion for food and their pets.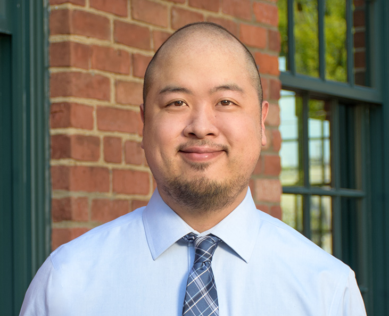 Derek Huang
Neuro Coach, Client Services
Derek started his career working with cloud based, total business process automation solutions. He has a background in marketing, training and project management. Working in the K-12 education industry, he has helped school districts save costs and increase efficiency through process re-engineering and using cloud-based automation platforms.
Derek enjoys interacting and helping others on how to use NBS to get the max return to streamline processes and reduce workloads. In his spare time, he enjoys music, traveling and spending time with family and friends.
Jen Brin
Brain Aid, Client Services
Jen joined the Ninth Brain team with 18 years of experience in EMS. She started out working on the ambulance as a Paramedic and moved up the ranks as an Operations Supervisor, Operations Manager, and EMS Educator for a large provider.
Because of her experience, she has a strong desire to help agencies use the Ninth Brain software to their advantage, helping busy administrators stay efficient and in compliance.
Jen is married and has 2 children. Their family can often be found year-round in the stands of sporting events cheering on their favorite Michigan teams, especially their local hockey team! When not at sporting events she can often be found reading any mystery book she can get her hands on.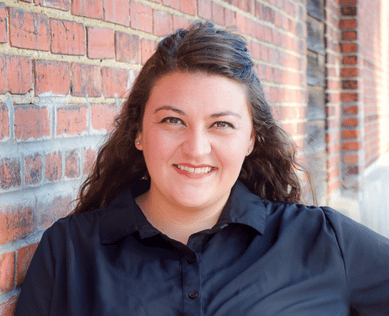 Brittany Sherrill
Cranium Concierge, Client Services
Brittany brings to Ninth Brain 8+ years of EMS industry knowledge and experience. Starting as an EMT, she quickly learned her passion for helping and teaching others! She was promoted to FTO and obtained her Paramedic license within her first 2 years.
Her dedication and drive ensure our clients receive the best training and support available. Brittany will establish a comprehensive understanding of your agency, so NBS can provide an effective solution to managing your needs.
Brittany is married and has 2 daughters who keep her very busy. She enjoys time with family – antiquing, Michigan football, gardening, camping, and photographing her children or nature's beauty. When she manages to find a few minutes for herself, you'll find her reading a book or listening to true crime podcasts.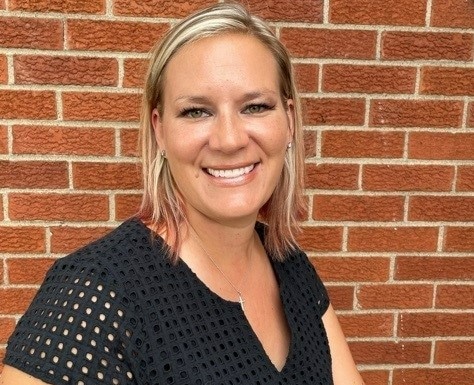 Brianna Russ
Neuro Examiner, Quality Assurance
Brianna joined the Ninth Brain Team with 20+ experience working in the healthcare industry. She started out handling claims in the Processing department. From there, she moved over to the Business Implementation Department, where she became a Quality Assurance Analyst.  Brianna has worked as a Quality Analyst for 16 years and enjoys finding any issues to fix that she can. She loves her job and enjoys the testing process and delivering the perfect finished product to the client.
She is always looking for ways to improve the QA process here at Ninth Brain and is a master at keeping the team on track with resolving any issues that are discovered during the testing phase.
She has two children, that play travel sports, which keeps her busy.  When not at work, she enjoys spending free time at home with her husband and two kids, outside when its warm!
Next StepsSchedule a demo or ask any questions you may have.