Risk Assessment
We understand that conducting risk assessments can be a vital element for the health and safety management within your organization. Ninth Brain's Quality Improvement Risk Assessment feature provides the ability for companies to incorporate risk assessments into their staffs' daily routine.
This Risk Assessment tool provides the ability to custom create dynamic Risk Assessment forms for:
Rotor or Fixed Wing
Ground EMS
Fatigue
This tool includes:
The flexibility to set static, dynamic, and control measures based on your organization's policies
Determine thresholds for acceptable, warning, and critical risk scores for each risk assessment form
Select notifications to be sent out to specified managers at each threshold level
Review risk assessment submissions at any time with summary and detailed reports
Don't just accept the risk, use our convenient Risk Assessment tool to manage the risk. You can also link your risk assessment into your Run Log tool to give you a complete picture of your quality improvement process.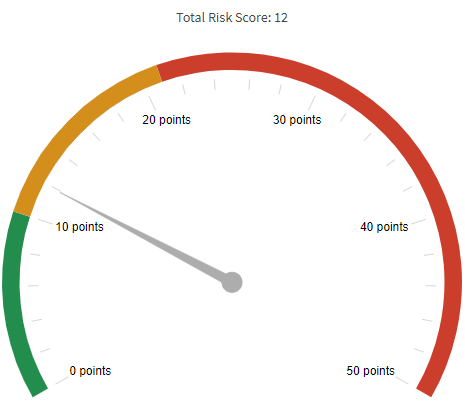 We began using NBS just before our CAMTs accreditation which drastically reduced our preparation time and survey time. It has been a game-changer with tracking quality metrics, education records, and incident reporting! We love the functionality and flexibility and the customer service is excellent!
Clinical Operations Manager
UNC Health Care, Durham, NC

Next StepsSchedule a demo or ask any questions you may have.