Resource Center
Keep important documentation available to your staff in one accessible place – within NBS Resource Center. Maintaining documentation is a vital component of maintaining compliance with several accrediting and regulatory state and federal organizations and requirements. Ninth Brain Suite's Resource Center provides not only a Company Directory and quick links for your staff, but a secure place for important company documentation.
Our virtual filing cabinet with unlimited data storage provides employees a 24/7 access to company policies, procedures, HIPAA correspondence, safety data sheets and more. With our management security settings, the virtual cabinet can also house company plans, procedures and sensitive documents viewable only by management.
At Ninth Brain, we know it's crucial that important documentation, protocol changes and time sensitive information be seen by your staff. Our virtual cabinet now allows management to do the following:
Upload documents and videos
Assign who needs to view certain files
Set up an overview dashboard
Email alerts to assignees
Monitor task completion. This process allows for nothing to slip through the cracks and for you to continue to run a safe, secure and up-to-date workplace.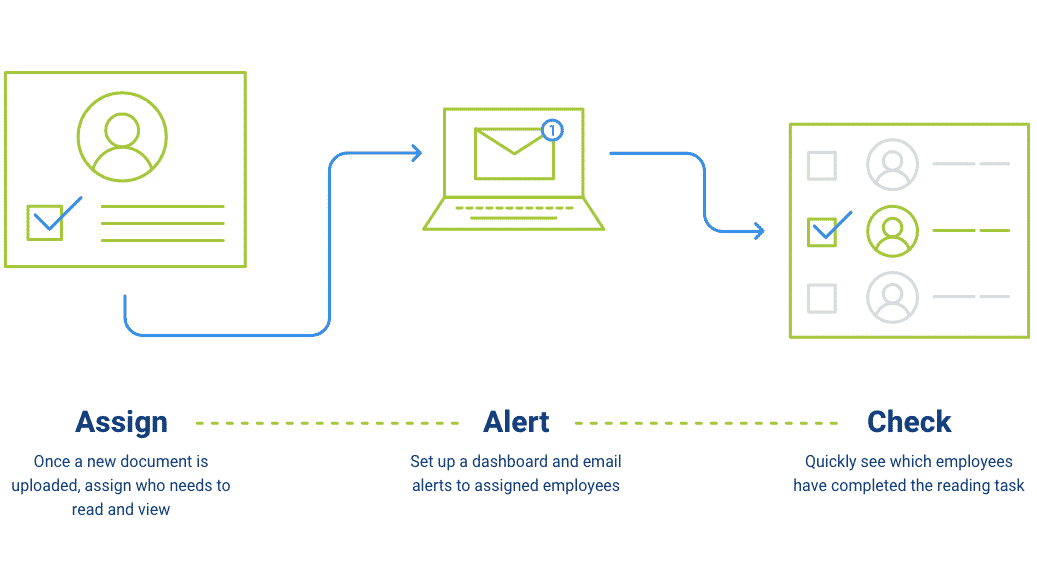 Our secure, virtual filing cabinet is hosting over 1 million documents.

This is an extraordinarily powerful tool. Frankly, I think it's one of the greatest technological tools to come along to help EMS providers in the past 10 to 15 years. I would absolutely recommend NBS to other EMS organizations.
Chief Executive Director
New Britain EMS, New Britain, CT

Next StepsSchedule a demo or ask any questions you may have.