Air & Surface Transport Nurses Association (ASTNA)
Ninth Brain supports the initiatives of the Air & Surface Transport Nurses Association and is a sponsor of the history book project that recognizes the compassion and dedication of men and women in the transport medicine field.
ASTNA is a dynamic, international association with over 2,400 members that acts as THE voice in transport nursing with regard to patient and provider advocacy. ASTNA's mission is to advance the practice of transport nursing and enhance the quality of patient care through commitment to safety and education. Our members represent the entire spectrum of critical care, emergency, and non-emergency patient transport — hospital based, public service, military and private providers.

Learn More
American Ambulance Association
Ninth Brain is a dedicated member of the American Ambulance Association and exhibit hall reception sponsor at the AAA's annual conference and trade show.
The AAA was formed in 1979 in response to the need for improvements in medical transportation and emergency medical services. The American Ambulance Association represents hundreds of ambulance services across the United States that participate in emergency and nonemergency care and medical transportation. The Association serves as a voice and clearinghouse for ambulance services, and views prehospital care not only as a public service, but also as an essential part of the total public health care system.

Learn More
Association of Air Medical Services (AAMS)
Ninth Brain has a partnership with Association of Air Medical Services as the official Education Partner for their education programs. Our learning management and communication software is utilized for the AAMS Medical Transport Leadership Institute (MTLI) and AAMS Safety Management Training Academy (SMTA).
The Association of Air Medical Services (AAMS) is the only international trade association serving the entire air and ground medical transport community. AAMS strives to enhance the medical transport industry by promoting the highest level of industry safety; promoting quality patient care; inspiring commitment to the industry's work, causes, and viability; and providing superior service to its members.

The mission of the AAMS – Medical Transport Leadership (MTLI) is to enhance leadership and management of medical transportation services through formal education programs stressing management theory and its direct practical applications.

To learn more about MTLI, visit  https://aams.org/events/mtli/

Learn More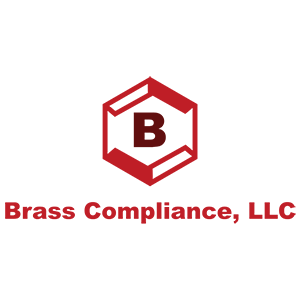 Brass Compliance
Ninth Brain is the platform solution used by Brass Compliance to maintain performance improvement activities and initiatives while reporting on all aspects of service in a consistent, reliable, and easy to understand fashion.
Brass Compliance, LLC. combines one stop shopping for all quality and compliance needs for pharmacy and EMS services. We offer a full line of services to ensure your processes meet or exceed all required standards and maintain accreditation requirements.

Learn More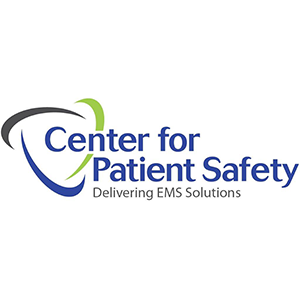 Center for Patient Safety
Ninth Brain has a partnership with Center for Patient Safety that aligns their expert consultation and patient safety support with our suite of software tools.
Center for Patient Safety focuses on learning how, and why, mistakes happen in EMS by supporting open communication through culture change. The EMS Culture Assessment is available within the Ninth Brain forms module for easy collection of staff feedback. Ninth Brain clients also enjoy a discount for further analysis and follow-up with Center for Patient Safety.
As a Patient Safety Organization (PSO), the Center for Patient Safety can also provide federal confidentiality protections for your safety and quality work. Clients can easily and securely share patient safety events with CPS within the Ninth Brain QI module.
Preventable patient and provider harm is a growing risk throughout the healthcare industry due to decreasing resources, rising patient acuity, and expanding standards of care. The Center for Patient Safety recognizes the challenges facing our emergency medical services in this evolving and complex environment. Our model of shared accountability and proactive, versus reactive, engagement of the entire industry is at the forefront of our mission to reduce preventable harm.

The Center for Patient Safety offers a range of services to support organizations at any place within the patient safety journey:

Consulting
Leadership and Provider Education and Training
Just Culture/Shared Accountability Training
Safety Culture Assessment, Benchmarking and Support
Patient Safety Organization (PSO) Services
Patient Safety Plan Development Services
Patient Safety Boot Camp

Learn More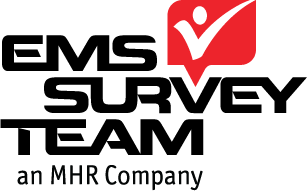 EMS Survey Team
EMS Survey Team and Ninth Brain have partnered together to offer its clients top of the line solutions at discounted rates.
EMS Survey Team empowers EMS agencies to analyze Patient Experiences by measuring satisfaction and benchmarking services against other providers in the industry.

Learn More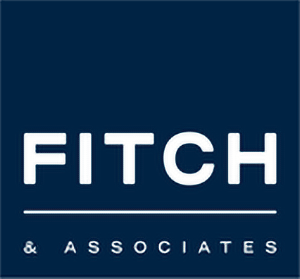 Fitch & Associates
Ninth Brain is the official Education Partner for Fitch & Associates' leadership courses. Our learning management system is utilized for Fitch & Associate's Ambulance Service Manager Program and Communications Center Manager Program. Ninth Brain is also the official Learning Partner for the annual exclusive EMS Leadership forum – Pinnacle!
Fitch & Associates combines the depth of a national, full-time professional team with an extraordinary level of personal service and responsiveness to client needs to develop innovative solutions for quality outcomes and improved sustainability for the emergency services community.

Learn More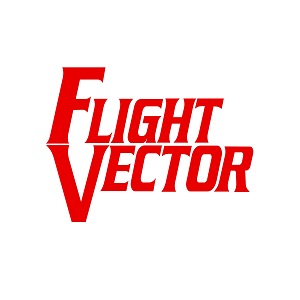 Flight Vector
Ninth Brain has an integration program with Flight Vector for our Run Log tool. Our clients have the ability to transmit NEMSIS v3 data from Flight Vector to our system to complete important run overview details. This integration minimizes duplicate work for your staff when filling out important documentation such as debrief, utilization review, and chart review within Ninth Brain.
Flight Vector™ is a suite of products designed to meet the needs of the modern communications center. Whether you need to dispatch air and ground assets within the emergency medical market or within a non-emergent market Flight Vector™ is your solution.

Learn More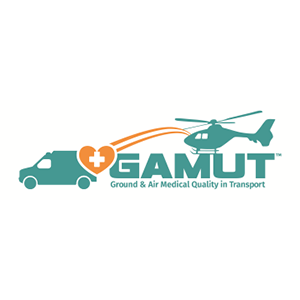 Ground & Air Medical Quality Transport Quality Improvement Collaborative (GAMUT)
Ninth Brain provides an easy solution for our clients who participate and capture metrics for the Ground & Air Medical Quality in Transport Collaborative.  Within our Run Log tool, after a run occurs, staff can record applicable GAMUT metrics, download the Ninth Brain GAMUT report, and copy the summarized metrics into GAMUT's REDCap system.
The Ground Air Medical qUality Transport Quality Improvement Collaborative uses the GAMUT Database as a free resource for transport teams to track, report, and analyze their performance on transport-specific quality metrics by comparing it to other program's.  With currently over 300 participating programs and 800,000 patient encounters our vision is to facilitate medical transport programs of all types collaborating to improve the quality of care they deliver. This is achieved through establishing strict definitions for quality metrics that are agreed-upon, important, reliable, relevant and feasible to data gather, developing a database and the infrastructure for programs to track, report, and analyze their performance by comparing it to other programs, and identifying practices used by the high performing transport teams for each of the metrics and widespread adaptation of these best practices across participating programs.

Learn More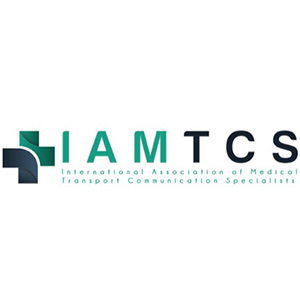 International Association of Medical Transportation Communication Specialists (IAMTCS)
Ninth Brain is proud to be a Platinum Sponsor and supporter of the IAMTCS.
IAMTCS (International Association of Medical Transportation Communication Specialists) is a not-for-profit professional organization whose purpose is to represent the Medical Transport Communication Specialist on an International level through education, standardization and recognition. Our purpose is to provide professional development, education, and advocacy in medical patient transport logistics for Operational Control Center as well as Communication Specialists in BLS, ALS and Critical Care transport.

CFC = Certified Flight Communicator

The Certified Flight Communicator Course is a 2-day class designed for communication specialists in the Air Medical field. Topics covered include Flight Following and Navigation, Map Reading skills, Aviation weather, PAIP, Stress Management, Public Relations, and Medical Terminology to name a few.

ACS = Advanced Communication Specialist 

 The Advanced Communicator Course is a 2-day discussion designed for Communication Center Managers and Lead Communicators as well as Veteran Communication Specialists.
Topics discussed include emerging industry standards effecting communications, as well as team building, stress management, marketing the communications center, health and wellness, distractions in the communication center, disaster response, and the team building to name a few.

Learn More
Keavney & Streger
Ninth Brain is the official strategic partner for the EMS Aegis compliance program offered by Keavney & Streger, including high-quality medical legal and leadership training, certification tracking, policy management, and more.
Keavney & Streger is a New Jersey based law firm that focuses on EMS and healthcare law. The firm has extensive experience in representing entities and providers across the spectrum of healthcare and public safety in a wide range of practice areas. In addition to the EMS Aegis compliance program, Keavney & Streger offers HIPAA and Cybersecurity programs, medical documentation training, specialized healthcare legal education, and the Leadership Enhancement and Development (LEAD) Program.

Learn More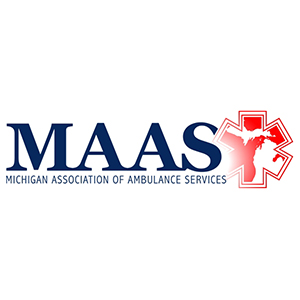 Michigan Association of Ambulance Services (MAAS)
Ninth Brain supports its local Michigan EMS associations and is the Welcome Reception Sponsor at the annual EMS Expo.
The Michigan Association of Ambulance Services (MAAS) is the resource and advocate for ambulance services in Michigan. MAAS agencies promote healthcare and safety, covering 95% of the geographic territory in the State of Michigan. The Association delivers value through leadership, public advocacy, and education.

Learn More
Quick Med Claims
The Ninth Brain is excited to partner with one of the largest billing and reimbursement consulting companies in the EMS industry, Quick Med Claims. Subscription to Ninth Brain suite of software tools is available to Quick Med Claims clients at a discounted rate. Talk with Quick Med Claims to learn how!
Quick Med Claims (QMC) provides billing and reimbursement consulting services to emergency medical transportation providers. QMC serves a wide range of emergency medical transport organizations including fire department, municipal third service, government EMS, hospital-based, not-for-profit and private ambulance providers.

Learn More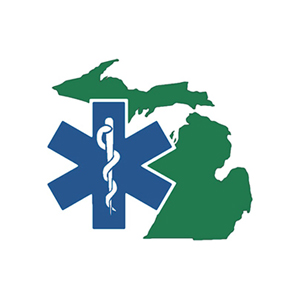 The Society of Michigan EMS Instructor Coordinators (SMEMSIC)
Ninth Brain is honored to hold a corporate membership and proudly supports SMEMSIC conferences.
The Society of Michigan EMS Instructor Coordinators offer two professional development conferences each year for EMS Educators in Michigan and surrounding States.  Their mission is to promote the growth and development of EMS education by supporting EMS educators through advocacy, professional development and training.

Learn More