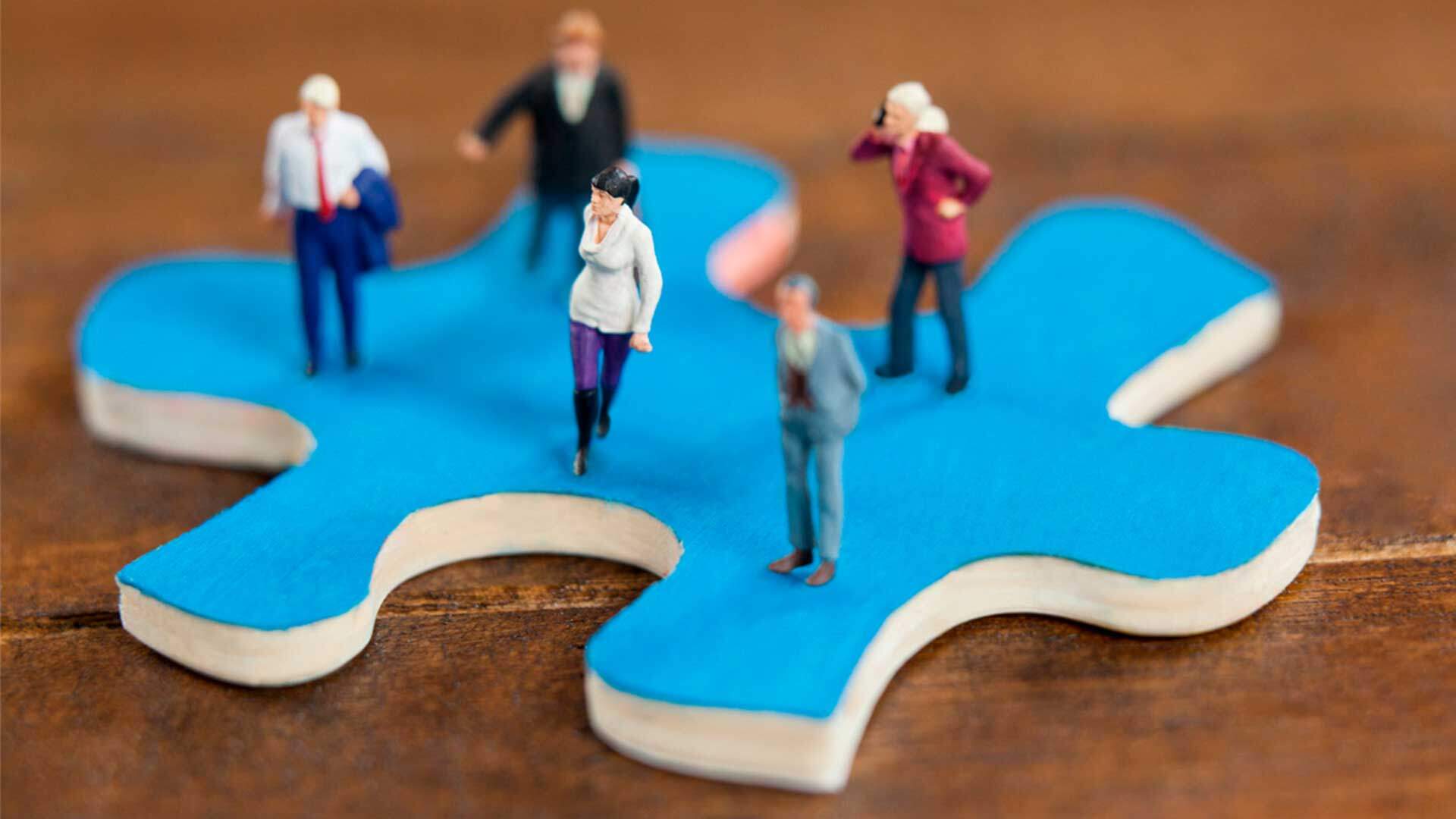 BY ADAM PATTERSON, CAD* WITH VICTORIA REINHARTZ, PHARMD, CPH**
A fresh look at Mobile Integrated Health:
As the entire EMS community focuses on recovery from the COVID-19 pandemic, there are a couple of silver linings coming out of 2021. One could argue that the attention put on EMS services' ability to respond to our communities' needs and bridge patient care outside of the Emergency Room is at an all-time high. The emphasis placed on the importance of what's formally titled Mobile Integrated Health (MIH) or Community Paramedicine (CP) models, like the Center for Medicare and Medicaid Services Emergency Triage, Treat and Transport (ET3) demonstration model, have gained explosive momentum, and rightfully so. As providers, we see first-hand the benefits of treating patients in place and the potential burden it can alleviate from health systems. It's revitalizing to see payors finally catching on to the benefits of their beneficiaries.
Recently, I had an opportunity to discuss MIH and ET3 models with an industry-leading expert, Dr. Victoria Reinhartz. As a pharmacist and educator, Dr. Reinhartz has a unique perspective on MIH. Her understanding and research regarding pharmaceutical care and acute treatment for chronic disease patients are directly in line with MIH. Her passion for enhancing MIH agencies led to her launching Mobile Health Consultants, Inc. She leverages her clinical expertise and experience with EMS services, like Manatee County in Florida, to serve as a resource to enhance community paramedicine models across the country.
The Conversation:
During our conversation, I asked Dr. Reinhartz three questions that I frequently receive from services utilizing and considering community paramedicine.
Adam– How do you see services gauging success in their community paramedicine projects?
Dr. Reinhartz: "First, ET3 has created a new environment for community paramedicine, empowering change in how we define success in EMS. Due to technical restraints, services have been limited in their ability to track contributing metrics to show their value and worth. This data interoperability is also a pain point moving forward because Medicare will require these metrics and data to be tracked and reported.
Agencies often focus on determining if they're able to prevent an ambulance transport or prevent hospital admission. Still, there's room for growth when evaluating hospitalization by district or zip code or possibly even diagnosis codes. We then use a cost-benefit analysis to determine if the project is revenue beneficial.
Additionally, evaluating effectiveness of and team adherence to triage protocols, as well as disease outcomes with chronic disease management can be excellent metrics for success. It would also be highly beneficial to provide data on enhanced medication adherence, which alone could significantly impact hospital re-admittance and healthcare expenses."
Adam– What current pain points do you see in the Community Paramedicine Models?
Dr. Reinhartz: "Training seems to be problematic because we have so many different service delivery models. As an industry, we should consider some standardized training requirements to improve patient interaction, ensure consistency of care delivered by our teams, and enhance the team's chronic disease knowledge base. We have an extensive set of delivery models, so it will be interesting to see if we can enhance scalability of smaller, successful models if we move to a more comprehensive training standard."
Adam– What advice would you give to an ambulance service looking to launch a Community Paramedicine Model?
Dr. Reinhartz: "One of the essential components of any community paramedicine program is buy-in from the top with community partners. I would recommend considering a partnership with behavioral health, urgent care, dialysis clinics, hospitals, primary care practitioners, and other care organizations that impact your area. Individuals change within organizations, so it's important to have defined partnerships with top-level buy-in.
Evaluating adequate technology needs, from hardware to platform needs for electronic health records and care plan documentation, are critical to program success. They should be evaluated by experienced paramedicine experts and tested prior to program launch. Additionally, you need to address training and protocols for clinicians and providers. We have a great community of MIH providers who are willing to collaborate and share their experiences. I would also encourage local or health-system providers to engage within your EMS community, attend conferences, listen to webinars to get valuable insight into successful MIH programs."
Note from Adam: Additionally, I would recommend services considering Community Paramedicine Models utilize resources, such as Mobile Health Consultants to improve project effectiveness. Dr. Reinhartz has an array of experience, including education, that contributes to her successful plan and launch of community paramedicine models. Her fresh perspective is at the core of the benefits offered by these new EMS initiatives.
+Editor's Note – the CMS ET3 demonstration program, currently in progress, is limited to those EMS agencies that applied and were accepted by CMS to participate. We believe the program will place a greater emphasis of the need for EMS agencies to be part of the patient care experience by allowing for payment by Medicare for both treatment in place and transportation to alternative destinations. The program already has caught the attention of Federal lawmakers in light of the extraordinary accommodations due to the COVID-19 pandemic. The industry anticipates adoption of MIH arising from ET3, not only by Medicare, but potentially by Medicaid and Commercial Payers, alike, if not already adopted by some of those non-governmental payers.
** Victoria Reinhartz, PharmD, CPh is an Assistant Professor of Pharmacy Practice at LECOM School of Pharmacy and the Founder & CEO of Mobile Health Consultants, Inc. She also serves as the Consultant Pharmacist for the Manatee County Community Paramedicine Program in Bradenton, FL. Within this role, Dr. Reinhartz and her team resolve medication issues or disease factors which are contributing to frequent 911 use, ER visits, or hospitalization.
Dr. Reinhartz's impact has been recognized with a Chief's Commendation Award and a Congressional EMS Unit Citation Award for exceptional care provision and leadership within EMS. Dr. Reinhartz has also garnered national attention from the United States Public Health Service for collaborative innovation within EMS and Community Paramedicine. Most recently, she was named the 2020 Next Generation Pharmacist Civic Leader, for implementing a vision of interprofessional care that spotlights the needs of underserved communities. She is an advocate of Mobile Integrated Health, Community Paramedicine, and interprofessional collaboration with Emergency Medical Services.
*Adam Patterson, CAD, is the Director of Sales at QMC and brings 15 years of healthcare revenue cycle management experience to his work. He has worked with hundreds of ambulance services on formation, enrollment, revenue analysis, patient care reporting, and revenue cycle management. Additionally, he is NAAC Certified Ambulance Documentation Specialist (CADS) and enjoys working with medics to understand the importance of patient care reporting requirements.
Adam is a decorated Veteran, serving in the United States Marine Corps and obtained his degree in Business Administration from Columbia Southern University.
This post was originally posted on https://www.quickmedclaims.com/2021/04/the-community-paramedicine-model/